You need to take your hat off to this one, yes it is a desired like the old Mini but all that aside the work that has gone into this one is outrageous.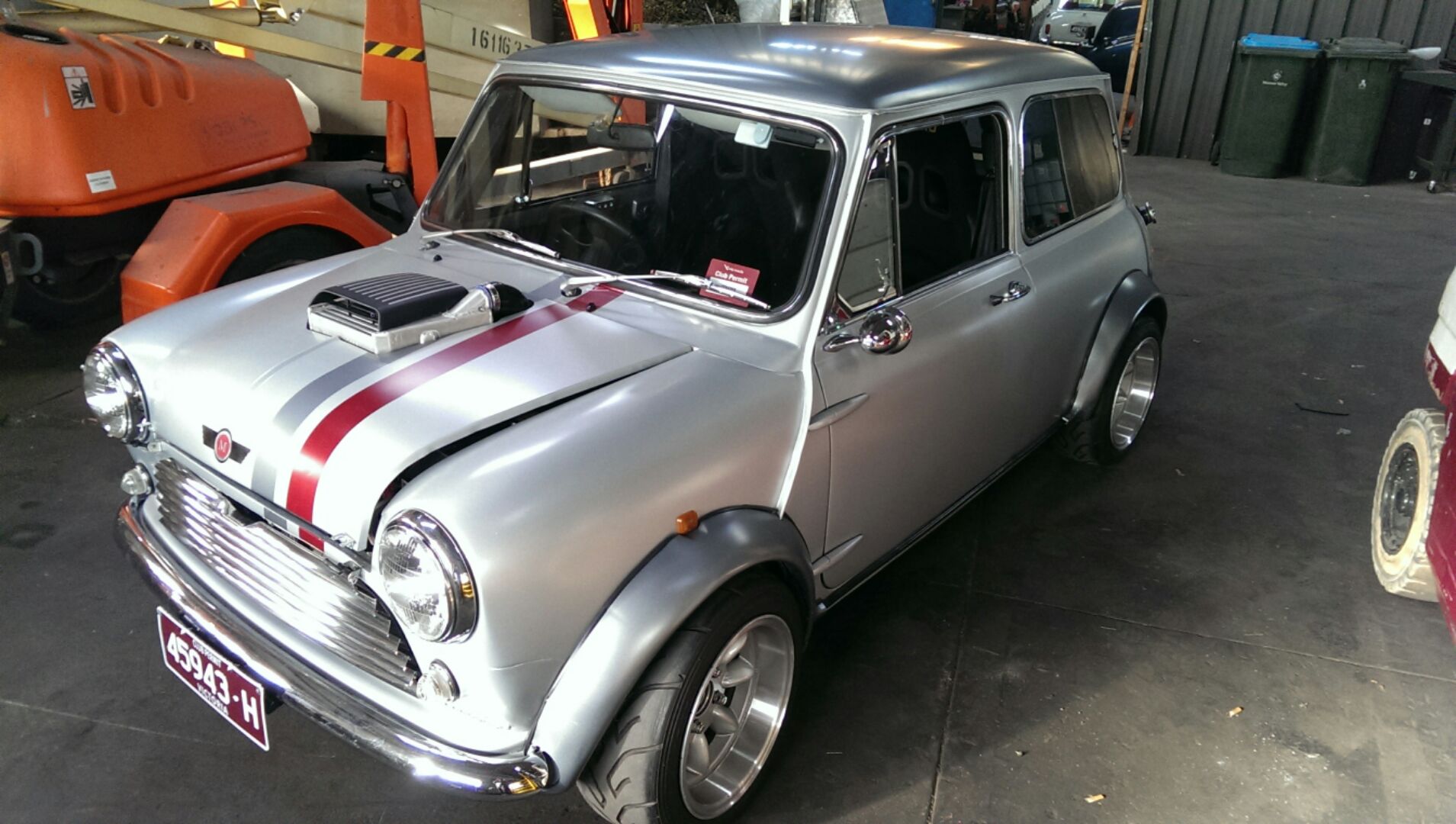 Mini power house! This houses a 1.3 lt engine, but the big difference is that it is supercharged!!!!
Running 10 PSI This little rocket produced 110KW at the wheels on pump fuel.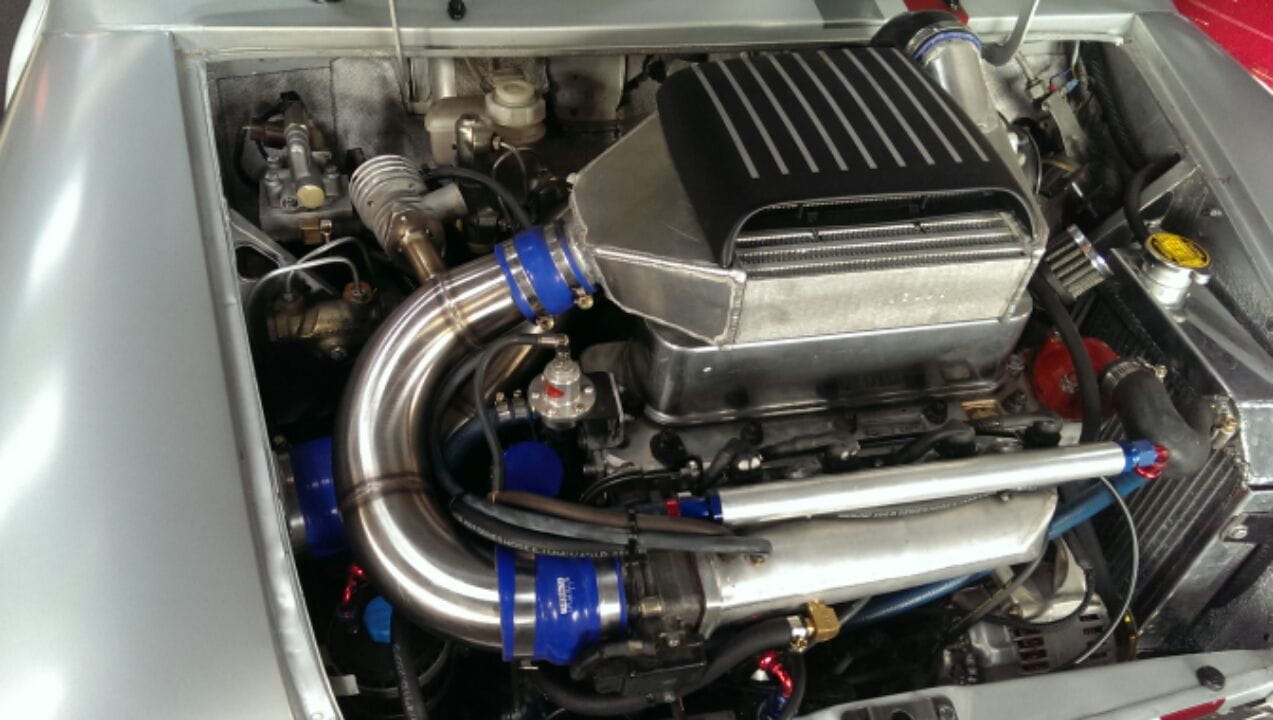 As there was no room for the intercooler the customer manufactured this top mount intercooler which gives this little beast that cool mean look when the bonnet is down and the intercooler is poking through .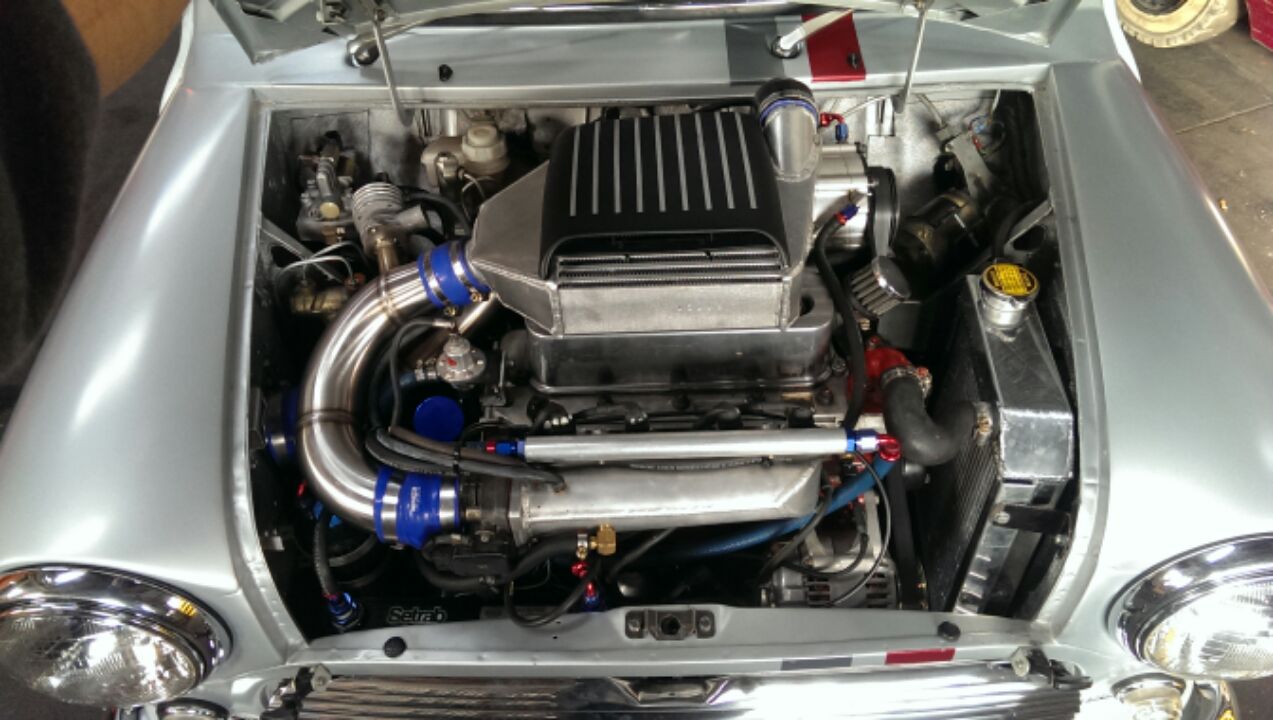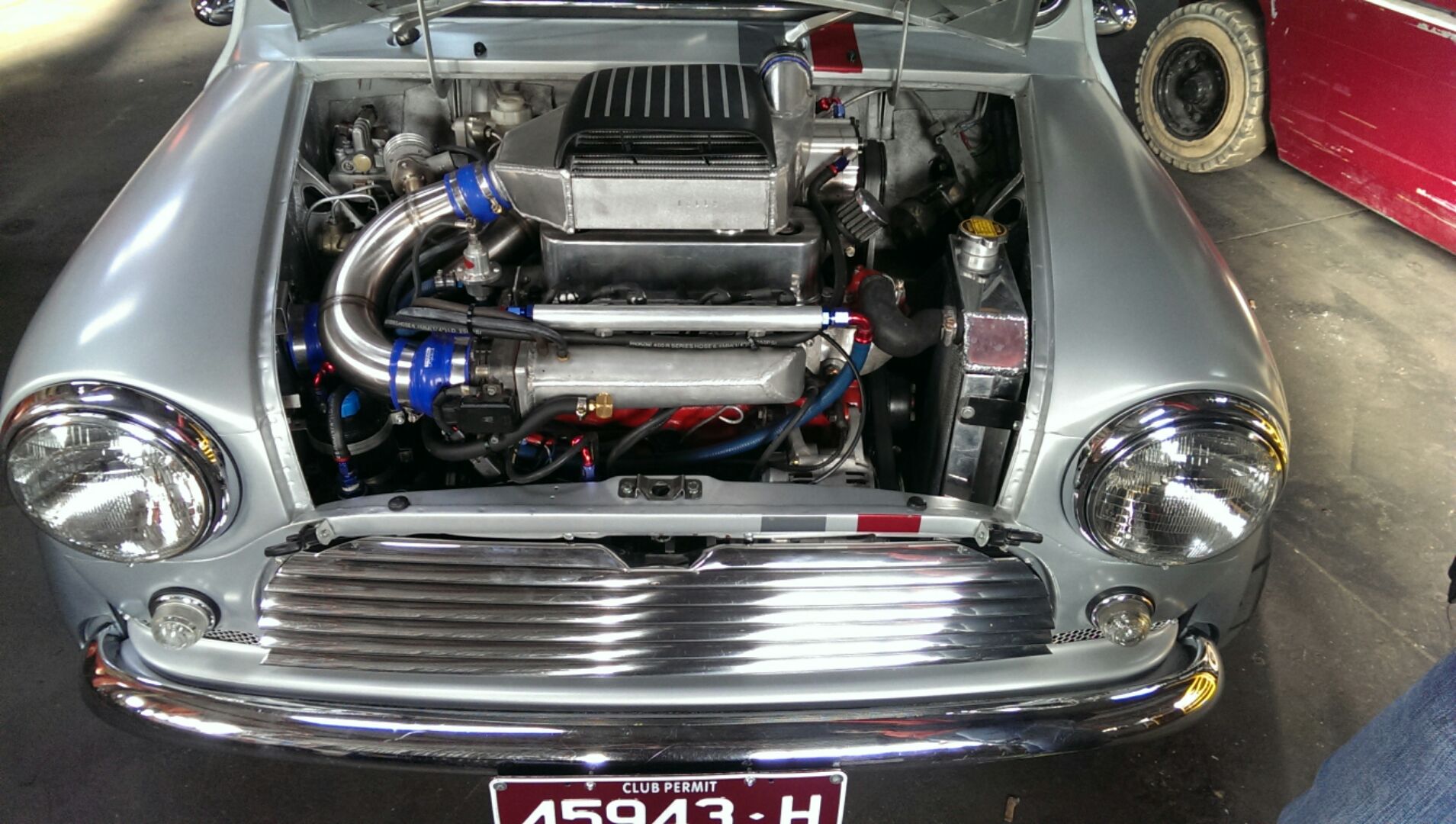 All the pipe work and hoses are a custom work of art, and using the Wolf V550 to control the engine and idle set up on this the customer is in for some fun sundays.