Well for those of you that do not know the car Ricks little starlet is a car that should not be over looked .
Rick has been a long time customer of the Wolf product, Using the Version 3 in his Starlet he has achieved great times and drivabiaty.
Now comes the time to upgrade, So out with the old and in with the New . Wolfems removed all of Ricks wiring and rewired in a new V550.
Setting up such things as Nitrous and launch control it was now time to make its way to the Dyno.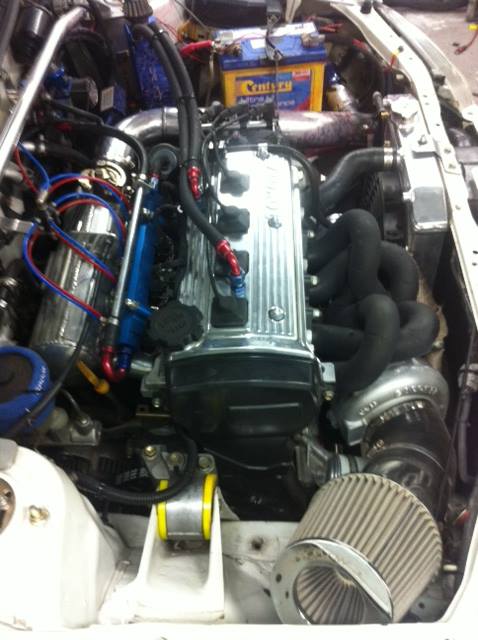 The tune was going great until we had a tire failure. This I believe was due to tires not having correct speed rating on them. Really disappointing as the car was very clean.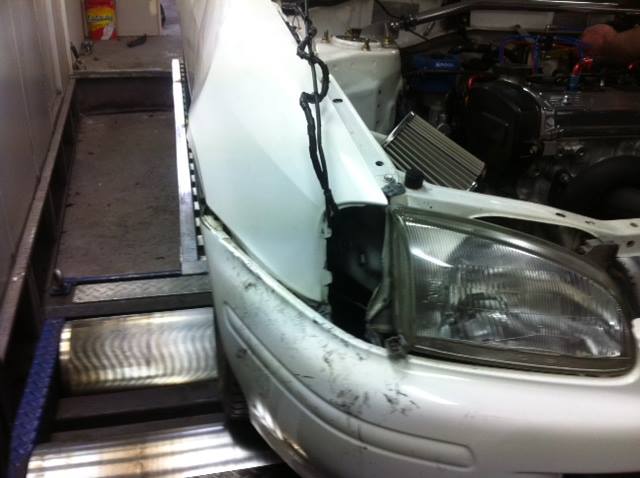 But as there was no mechanical damage a new set of tires was found and back to tuning.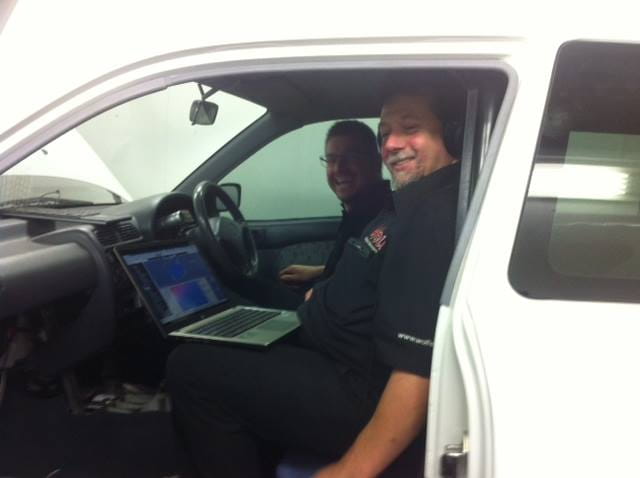 So making more power than ever and on lower boost off to the race track we go.
Our first test and tune presented a couple of problems ?????? NOS solenoids decided not to work for us.
So on with a new set of Solenoids and back to the dyno, great results.
out at the Calder park and the track being very good and sticky Rick wanted to try different combernations of launch control and NOS timing (when the NOS comes in)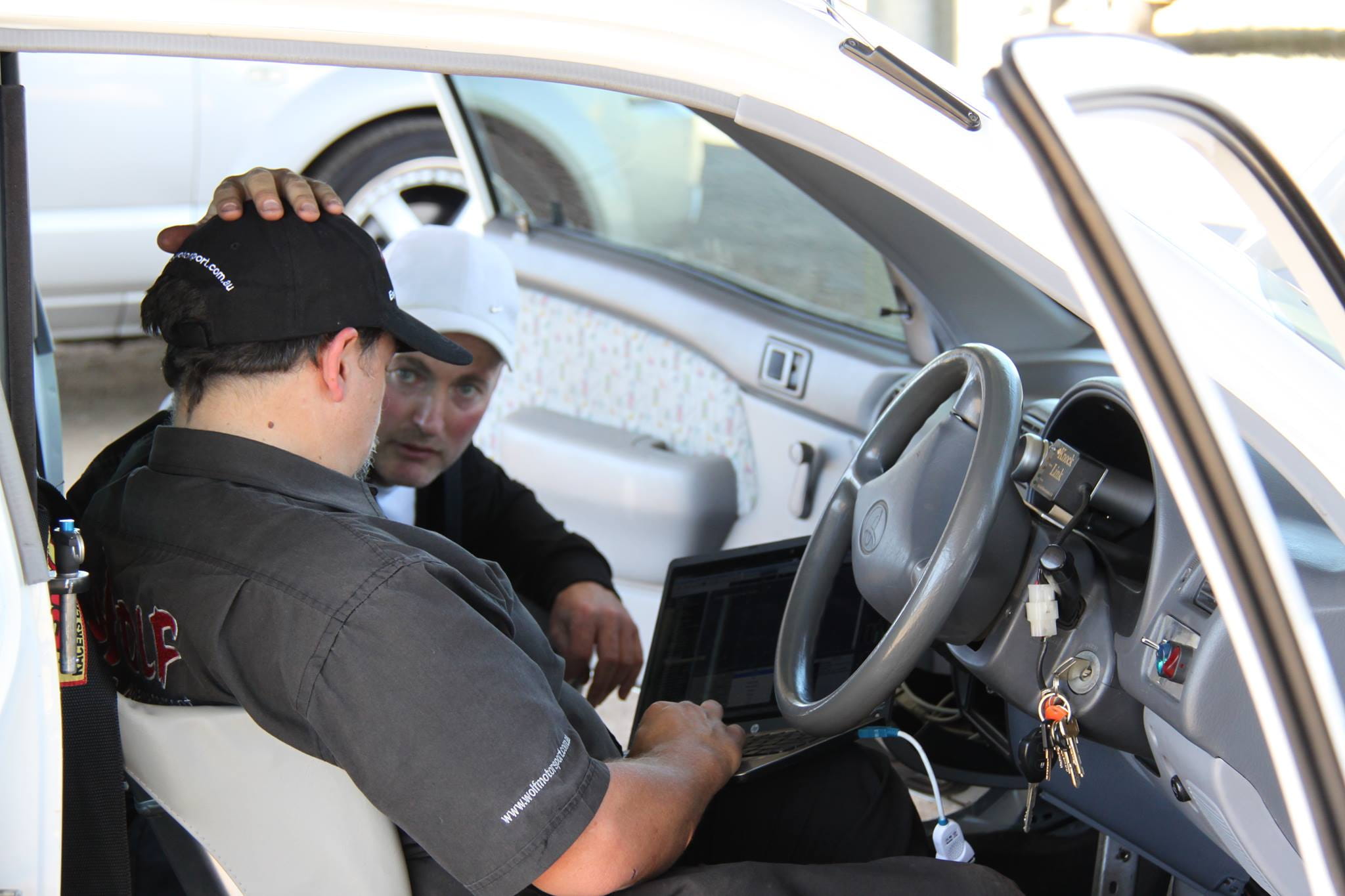 Off racing